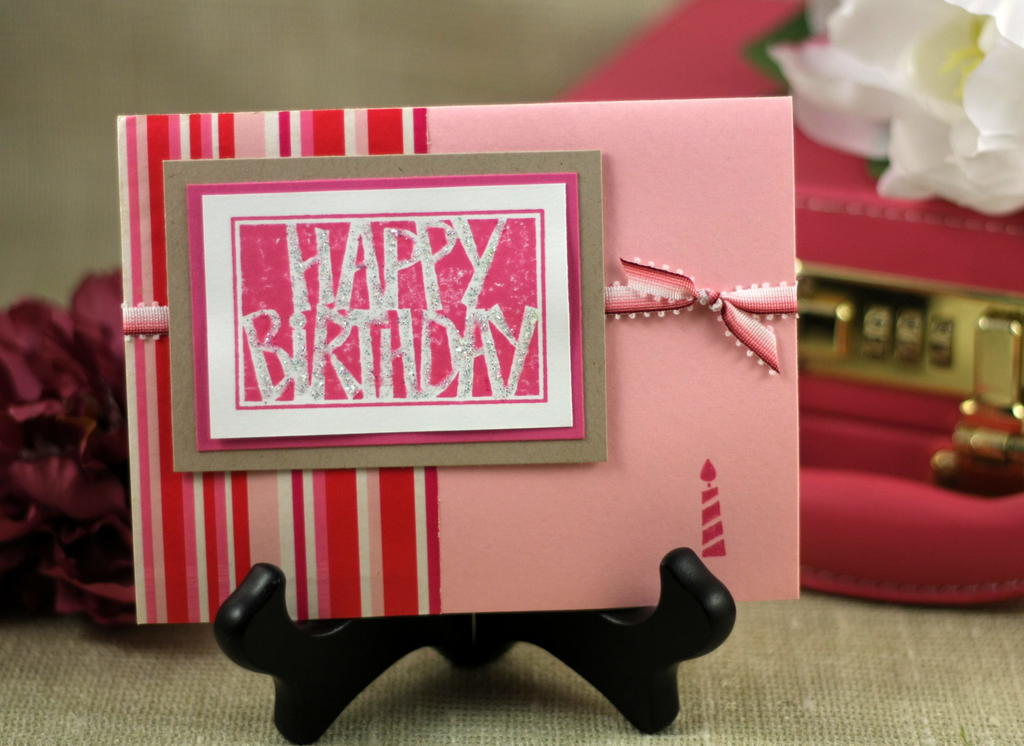 Ever find your self wrapping a present and realize you don't
have a card for it? It always seems to be 10 minutes before you have to walk
out the door with it too, doesn't it? No problem, you can use a scrap of the
gift wrap as a background for a quick and easy card that will look great and
match perfectly! Just fold a piece of cardstock (in a neutral or coordinating
color), trim and layer the scrap of gift wrap to fit and add a quick focal
point. You can use a sticker or stamp a sentiment onto another scrap of
cardstock to use as the focal point or add a silk flower and some ribbon. Don't
over think it, try to limit yourself to just a few elements and you can whip out a
beautiful card in less than 5 minutes! This is also a great idea for mini
cards to fit under the ribbon of smaller gift boxes
.